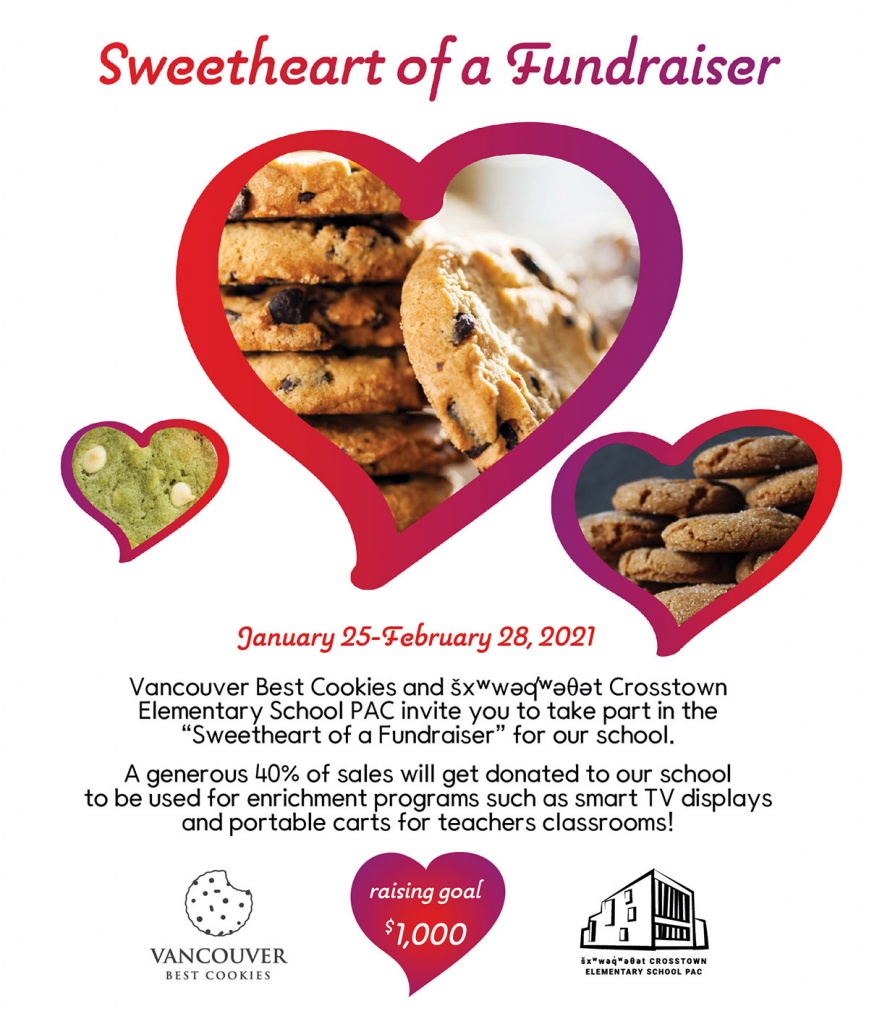 How it Works:
Until February 28, 2021 follow below link to order any cookies at Vancouver Best Cookies:
vancouverbestcookies.com/
discount/crosstownfundraiser
Enter promo code CROSSTOWNFUNDRAISER when placing your orders.
All cookies flavor's including Valentine themed ones are available for the fundraiser:
Chocolate Chip • Fully Loaded Chocolate • Oatmeal & Raisins • Macadamia & White Chocolate • Cranberry & White Chocolate • Matcha Green Tea • Shortbread • After Eight Chocolate Mint • Ginger & Molasses Cinnamon Sugar • Nutella Stuffed and all the assorted combinations
Nutella Stuffed Cookies & Macadamia and White Chocolate contain nuts, all others are 100% nut free.
Gluten Free flavors are available: Chocolate Chip, Shortbread, Ginger & Molasses and After Eight Chocolate Mint.
For orders delivered within 10 km of Downtown Vancouver, delivery is free and can be scheduled.
Other products such as cakes, pies are not eligible for this fundraiser.
So share the love and spread the word to all the sweeties in your life and help your PAC reach a full hearted goal of $1,000 for the school!