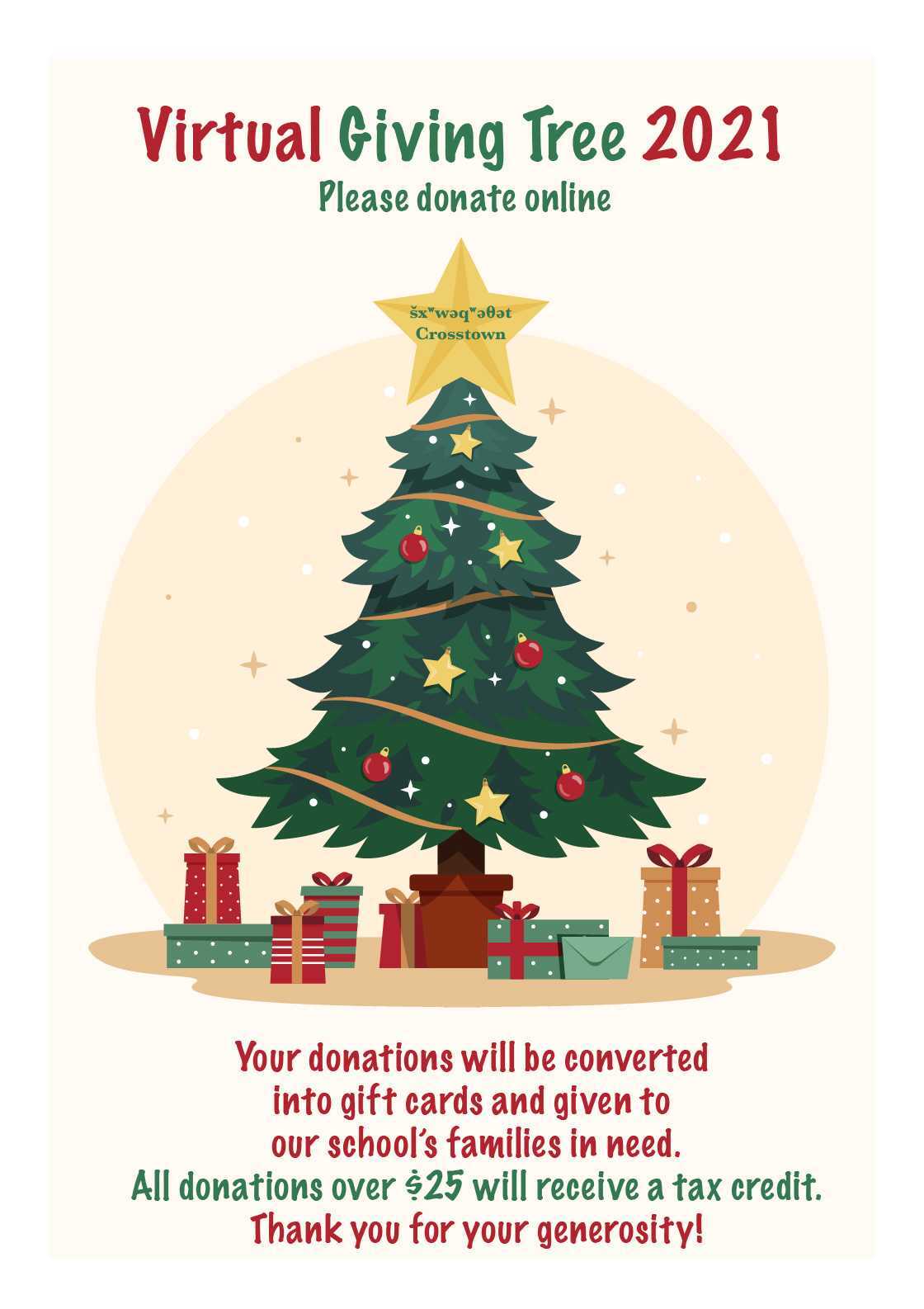 Normally we'd have the giving tree out at this time of year at the front of the school and you'd be plucking off ornaments and purchasing presents for our community members in need.
This year we're still dealing with restrictions, and we can't shop for them or get together to create the hampers, so, same as last year, we've decided to raise money and use that money to purchase gift cards to places like Nestor's Market, Costco, Toys-R-Us, Chapters, and Old Navy (Please suggest other local businesses). The plan is to give a variety of cards to each family so they can get the usual items we would get for themselves.
Let's help everyone in the šxʷwəq̓ʷəθət Crosstown community have a happy holiday!
Bonus: If you donate more than $25 you will receive a tax receipt!
To donate for our Virtual Giving Tree please click here and enter "giving tree" in the Message to School Board.
We thank you!
Have a very happy holiday!